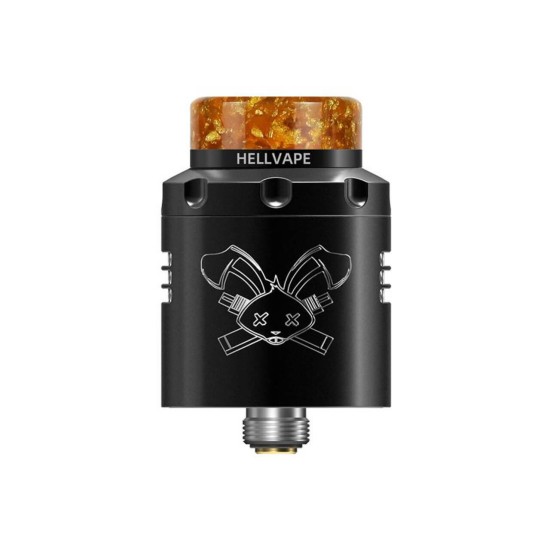 HellVape Dead Rabbit 3 RDA
Stock:

In Stock

Model:

RDA
The HellVape Dead Rabbit 3 RDA has been designed to create large amounts of vapour and better flavour. Featuring an upgraded version of the classic drop deck, the four-post deck supports dual coil builds. Fitted with a 510 connection pin, you can pair this RDA (Rebuildable Dripping Atomiser) with a wide selection of vape mods. It also comes with a hollow firing pin which allows it to be paired with squonk mods.
The four-post drop deck is compatible with a wide range of rebuildable coils, including larger builds thanks to the wide post holes. Fitting your coils is also easy, the drop design means you can insert coils, tighten the posts and then snip off any excess for the perfect fit every time. The size of the build deck also means it has room for a large juice well to hold more e-liquid and plenty of room for cotton wicks.
Fitted with a double airflow system, you can swap between honeycomb dual airflow or triple vent dual airflow, this gives you more options when it comes to your inhale for your perfect vape. Although designed for DTL (Direct To Lung) vaping, you can close the airflow and pick high resistance coils for a more restricted inhale. All in all, the Dead Rabbit V3 is a versatile option that gives you the opportunity to vape your way.

Features:
24mm RDA

Four Post Drop Build Deck

Double Airflow System

Dual Coil Builds

Squonk Compatible

Stainless Steel Construction
Contains:
HellVape Dead Rabbit 3 RDA

510 Pin (Pre-Installed)

Hollow BF Pin

2 x Prebuilt Coils

2 x Shoelace Cotton Wicks

Spares Bag

User Manual